This film shows the world that these are the musicians that were 'their favorite band' yet received no credit on on most of the records they did. Their sound, versatility and touch is irreplaceable and need the credit they so deserve and the world needs to know all their names! They were almost EVERY band that made a record in LA in early 60's thru the 70's. Countless #1's and massive hits that were and still are the soundtrack to our lives! They gave so much to all these recordings and artists that were not on the written page. They never got the credit due till now. These are the musicians we all aspired to be and it is remarkable how great this film is!

Hats off to Denny Tedesco and family.  I know how long and hard they all worked on this and proof is right here."


- Steve Lukather 2015
PS I am proud to have called ' the king of all studio guitar players' Tommy Tedesco ' a friend and hero."


---

It was an amazing movie! I learned so many things I didn't know about the LA session scene. It was awesome. Very entertaining and funny -- Tommy Tedesco had me laughing many times. I'm a movie freak and highly recommend this film. I see everything that comes out and this one I would see again!


- Carmine Appice - Rock Legend


---

That's really how it was. These were The Greats the best of the best! They made the music to the sound tracks of our lives. This offering gives us insight into the minds, the art and the soul of these creative musicians.


- Jose Feliciano


---

It was incredible! I felt just like I was sitting there with them at that table. It had everything I wanted to see and more that I didn't expect. Tommy's humor drew you in and the lifelong respect for each other was so evident. Thank you for making this film because it shows that these legendary musicians, who we listen to everyday, are anything but invisible!!!!!!


- Peter Frampton


---

Denny has worked hard to put together a very world-class documentary to tell the truth about how our group of experienced fine musicians helped create and perform on everyone's favorite recordings of the 1960s-70s....his meticulous and sensitive f ilming of interviews, caring of the musicians and stars he interviewed, plus his lengthy personal time and toil in getting the very best ways of telling our story will help make the history of working musicians an interesting story as well as a wonderful documentary of the real lives and history of the musicians behind the music everyone loved and grew up to in those years...

I highly recommend this to everyone to see. It's terrific, hard-hitting with the right punches, and filmed as only experienced fine film-makers can do...besides I've known Denny since he was a young lad visiting our recording studios, he's one of "our kids"... who we did the work for. Thanks Denny for doing such a wonderful film about us, your Dad, and those of us who are playing in Heaven already. I know your revealing film will be enjoyed and appreciated by the public for years to come.


- Carol Kaye

---

It's about bloody time!


- Micky Dolenz

---

Denny Tedesco has given us an amazing look at a musical moment in history that everyone who loves rock and roll should see.


- Christopher Guest

Like the Funk Brothers being the backbone of the Motown Sound, the Wrecking Crew were the backbone of the L.A. Sound. This group of musicians played on and created hundreds of hits that became the soundtrack to our lives in the 60s and 70s and are still on radio today. I would recommend this DVD to anyone who likes music and who doesn't? It's an historical peek and inside look at the backbone of American hit parade music that rocked the world.


- Randy Bachman
Guess Who, Bachman Turner Overdrive

---

The reason they were the unsung heros, if those guys were playing sessions today, they would be like the front four of any football team, those guys would be known, people would know about them. It would be something more than just session players.


- Cher [from the documentary]

---

"The Wrecking Crew" documentary is the first time that people will finally understand what it was like to be in the trenches of Rock and Roll... Its the closest thing to being there. It is a great pleasure to be a part of Denny Tedesco's Wrecking Crew.


- Hal Blaine

---

Music can be many things to many people. That is what makes it so fascinating as an art form. It's subtleties and nuances are not easily expressed in words yet are easily felt as an impact on the senses. This film tells the story of the unsung heroes of a musical era that can never be duplicated. If you've ever wondered who REALLY played on most of your favorite records, you're about to find out.

- Dweezil Zappa

---

Just wanted to say what a great look the film is at an unknown and unforgettable part of American pop music history. To see the men and women, most often uncredited, behind the soundtrack of the 60s and 70s, and to share a little of their infectious camarederie, was the next best thing to being there in the room with Brian and Spector and the rest. Good luck with it.


- Harry Shearer

---

Much congratulations to you for undertaking the project and for delivering it in such a wonderful way. For me it was educational, entertaining and thoroughly engrossing...


- Clive Davis

---

Please allow me to say that Tommy Tedesco was the Godfather for all of us young studio guitarists coming up in the 70's. When working with Tommy on a recording session, he had our backs and would teach us so much valuable information! Denny has done an incredible job on all levels creating a masterpiece. This film is a must see for anyone that has interest in music history on any level!


- Jay Graydon - Guitarist/Producer

---

Denny, thanks so much for the DVD about your Dad and the amazing story of the Wrecking Crew. I just finished watching it and absolutely loved it. What a terrific tribute to your Father and to the legendary music he helped produce. For all of us who grew up loving his work and not knowing at the time who made it so very incredible, thanks for telling their story. One of my heroes has been Carol Kaye, who I finally had the privilege of meeting after many years of admiring her work on the bass. Seeing her in the film was a special treat.

I truly appreciate you sharing the film with me, but more importantly, for sharing your Dad with the world through this very moving and fitting tribute.


- Mike Huckabee


A wonderful, touching and hilarious film about the unsung stars of so many records that you carry in your heart.


- Elvis Costello


---

If I'd known they were available, I would have used those guys on my records. 'The Wrecking Crew' is the best documentary yet about the recording scene. I loved it.

- Steve Miller, Gangster of Love

---

You know, the musicians were really the unsung heros of all those hit records. They really made it work. The Wrecking Crew was on almost every record I made and I had 21 chart hits with them. Needless to say I think they were the best musicians in the country - then and now. Brilliant technique, execution and feel... and they could READ!


- Nancy Sinatra

---

As a musician ever-curious about how many of my favorite records were made, The Wrecking Crew gifted me with a rare peek inside the secret world of the 60's studio musician. Denny Tedesco's heartfelt tribute to his father is both personal and universal at the same time, tangibly showing the comradery and mad skills of the Wrecking Crew who together helped to create the soundtrack for not only all baby-boomers, but almost anyone who has ever heard classic American Pop music. I for one am very glad that Denny persevered to create this film, giving us all a bird's eye view of the people behind the creation of some of our country's most classic recordings.


- John Jorgenson
2009 Grammy Best Instr. Country Performance

---

I loved the film, thank you for bringing to light the story behind one of the most important musical ensembles of the modern recording era...


- Chad Smith, Red Hot Chili Peppers


---

I hovered in the room near the ceiling as I watched this inspiring movie about the musicians who made the songs that continue to lift me higher than ever.


- Nancy Wilson (Heart)

---

The Wrecking Crew film is a must see for anyone interested in the history of great American pop music and the LA recording session scene! As an LA recording session drummer, I cannot stop watching over and over again with peers this amazing film that Denny Tedesco has brilliantly made for us all!


- Gregg Bissonette, Drummer and member of Ringo Starr's All Starr Band

---

Just watched the film. Wow! I loved it. I'm so happy you made this movie about your dad and these great musicians who gave us so much. Their contribution to the soundtrack of our lives is staggering, and wonderful. Congratulations on telling their unique story with heart, honesty and humor. 

I know I'll be watching the movie again, and again, enjoying it more each time.


- Joe Satriani

---

This is an exquisite film with far reaching interest, from every musician on earth, to anyone who was even remotely touched by any of the music (i.e. anyone who was alive) during that era. Even if you were born after the era, the comedy and stories from these amazing personalities will easily carry you through. The editing too, will hold the interest of even the most devoted 4 shot Starbucks devotee!!


- Jennifer Batten
Working with Denny Tedesco to do a screening of the "The Wrecking Crew" documentary film in our House Concert setting was a joy, but not nearly as much fun as watching the captivated faces of our audience during the film and hearing the delighted and enchanted comments following the showing. Our audience has been talking about it ever since! This film is a "must see" for anyone who grew up with the music of the '60s and early '70s. It's a film we are able to watch over and over, discovering something new each time. Denny has done a fabulous job preserving the history of the amazingly talented studio musicians who created the records we all grew up with. It's a film worth seeing any time, any where... and a small, intimate showing with the producer of the film is something not to miss.

Russ & Julie
Russ & Julie's House Concerts
www.houseconcerts.us

---
Hi Denny & Karen,
What a privilege it was to be a sponsor for the Tucson screening of The Wrecking Crew! I felt fortunate to be able to participate in a small way to help get this story told. I was also pleased that Al Perry asked me to take part in the interview on KXCI Radio. What a fun three days, and then to see the theatre almost filled to capacity, wow, what a feeling! Hopefully you will be able to come back to Tucson, as I know there are many who would still like to see the film. If I can help in the future, please let me know. Good luck on bringing this film to the music world!

Dave Slavin
ZMark Promotions & Tucson music fan

---
When I first learned of the Wrecking Crew project, I knew very little about it. Upon learning more, I knew it was a project worth supporting. It was a joy to work with Karen and the many dedicated people behind the project. However, the biggest reward was the chance to see the film. It is a brilliant and entertaining tribute to the musicians that became known as the Wrecking Crew, and needs to be seen by anyone with a passion for music!

John Castronova
Sound Source - Rochester, NY

---
Hi Karen,
As a music store owner, musician, and music lover I am honored to have sponsored The Wrecking Crew film. I strongly feel that this film is one of the most important music documentaries ever made. This is not just because of the story of these amazing musicians, but also because of how well the film was made. I can't remember any other film that has met AND exceeded my expectations like this one has. I knew when asked to participate as a sponsor, that I just had to be a part of it. I'm quite proud to know that I will forever be associated with this film and that I helped in some way to make it happen. I urge anyone and everyone to contribute to the Wrecking Crew film while they still can now that it's in it's final licensing and distribution stages. In my honest personal opinion, one of the best movies (music or otherwise) ever made. I can't wait to get my copy on DVD and watch it again...

Joe Maniaci
Owner, Allentown Music, Buffalo, NY

---
Hey Denny and Karen,

I had such a blast when you were in town for the screening. Even with having you on my KXCI show for a couple hours we didn't come close to scratching the surface on all that Wrecking Crew and Tommy Tedesco material. And I loved Snuff Garrett at the Q & A, he was hilarious. A real maverick, guys like him simply aren't around in the music biz any more. And musicians like those guys, forget it! Long gone. It was a special time. As if that weren't enough, my guitar hero Al Casey is in the film! The second sold out show, was particularly memorable. A great vibe, great crowd and a lot of fun.

This is an extremely important film and I realize that getting the rights to that music is beyond prohibitively expensive. I wish you all the best. Everyone who likes music needs to see this film. And, who doesn't like music? All the best to you!

Al Perry - "Clambake"
KXCI Radio - Tucson AZ

---
Denny -

I wanted to take a moment and thank you for allowing us, at the Museum of Idaho, to share The Wrecking Crew with people of Idaho Falls.

Thank you for a great evening. Thank you for telling a remarkable story with such humor, heart, and class. Thank you for all of your work, ideas, & support in getting the word out to the public. Thank you for taking the time to talk with our audience with such warmth & candor. We may not have had the numbers of a more metropolitan city, but the evening was a wonderful success in my book. Everyone who attended left the theatre having learned something important, shared a laugh (or a tear), and humming an old familiar tune.

The film was amazing, the Q&A was engaging, and I believe you made a small groups of musicians (those still with us and those who have moved on) very proud. Your father must have a biggest grin on his face.

On behalf of the entire Museum staff, I wish you all the best. I also hope everyone will dig deep and help get this piece of history distributed to the masses.

Best regards,
Rod Hansen, Director of Exhibitions
Museum of Idaho
200 N. Eastern Avenue
Idaho Falls, ID 83402-4029

---
To whom it may concern,

Jazz 88.3, a public, non-profit, commercial-free radio station, partnered with Denny Tedesco for two showings of The Wrecking Crew on 7/20/13. We agreed to split the door (receipts from both on-line and box office) on a 50/50 basis.

To say we were pleased with the outcome is an understatement. Over 500 people attended and paid an average of $13. Denny's professionalism and the marvelous film both contributed to a day to remember and I look forward to another opportunity to bring The Wrecking Crew to San Diego. Artistically, altruistically and financially, the event was a total success.

Mark A. DeBoskey
Station Manger
KSDS Jazz?88.3

---
Karen,

I enjoyed the documentary very much and learned a great deal. You would think that being a store owner for over 30 years would provide you with all the knowledge you need. That's not the case, I didn't realize to what extent that the studio musicians participated in the actual writing of the music we hear on the record, CD etc. In fact, it's more their song than the original artist. Best of luck in promoting this message, I think it will open alot of eyes.

Dave
Airport Music
Buffalo, NY

---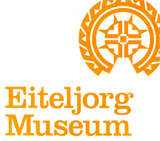 Denny,

WOW! What a great turn-out. Thank you for bringing The Wrecking Crew to the Eiteljorg Museum. It was great to have a full house of enthusiastic fans and first time visitors attend the screening. The day exceeded expectations and the Q&A was so much fun with behind the scenes stories - the audience would've loved for it to continue all night long. Thank you for creating this amazing film and sharing the story of the musicians who helped to create the legacy of the sounds of the sixties. We look forward to release of the DVD and wish you all the best.

Sincerely,
Linda Montag-Olson
Arts Programming Manager
Eiteljorg Museum of American Indians and Western Art

---
Denny and Karen,

I'd like to thank you for inviting The Bridge Recording to become a part of this incredible film's legacy. Our sponsorship to the 2012 AES and Pasadena screenings brought a lot of joy and recognition to us. It really was a great experience. Since we are a recording studio this film and its message have special meaning to all of us here. We work day in and out with many talented artists, but we all know that there will never be a time like that brought back to life in Denny's incredible movie!

Here's to the upcoming release!
Greg Curtis
The Bridge Recording

---
Hi Denny and Karen,

I want to add my enthusiastic support for "The Wrecking Crew." It is a terrific film that completely swept up both Bernice and I. She kept saying how she wished it was playing another day so she could invite lots more people -- which she certainly would have. Ever since this morning there has been a buzz among Tucsonans on Facebook who saw the movie and were blown away. "The Wrecking Crew" is an incredibly compelling documentary that takes you straight into the delivery room at the birth of rock 'n' roll. Denny Tedesco has turned the spotlight on those players who created the rock rhythms and instrumental hooks that shaped so many hit records of the Sixties and Seventies.He gives these unsung musicians the credit they should have received more than 40 years ago. Watch this film and you will hear those songs with a deeper ear."

If I can be of any help in the future to get this film distributed, please let me know.

All the best to you guys,
Chuck Graham - Tucson Stage

---
Silver Reef Hotel Casino Spa enjoys being a good neighbor with communities in and around the property. When we were offered a sponsorship level, we decided that this would be good money spent to help support such a great project. We are thankful we were able to sponsor this and we hope nothing but success for the film and all that it has offered to the various people who enjoyed it.

Hyschqe, (Thank you)
Aaron M. Thomas
Haw-het-ton
Director of Marketing
Silver Reef Hotel Casino Spa

---
To The Wrecking Crew Team,

We are so pleased we chose to sponsor the screening of The Wrecking Crew. Each member of the team that we worked with was gracious and we wouldn't hesitate to do it again. Bonus was that we received tickets to the screening which was a sell-out. We wish The Wrecking Crew huge success!

Fondly,
The Fairhaven Village Inn

---
On behalf of the Hotel Blackfoot Hotel, I wanted to thank Mr. Tedesco for his generosity in providing us with the opportunity to attend the screening of "The Wrecking Crew" and allowing us to bring along some VIP clients of the hotel. It was a fantastic film, and was an opportunity to take our clients out to a very different type of event. It's not often you are taking your business clients out to "see a movie". Everyone who attended had a great time and thoroughly enjoyed the screening. Clients who had a musical background loved the film. Those with less of a musical background were surprised at how much they enjoyed the film, and how involved they got in the story, and of course, everyone can relate to the music throughout the film. Comments we received after the show included, "what a great film" and "inspirational". Thanks again Denny. Should you ever find yourself returning to Calgary we would look forward to hosting you again.

Todd Ripley
Business Development Manager
Hotel Blackfoot "live in the moment"

---
To whom it may concern,

BMW Seattle was recently approached for co-sponsorship for the Seattle screening of "The Wrecking Crew" film at Experience Music Project. Before we made a decision we took the time to check out their website, past advertisers and reviews to which we were pleasantly surprised. The countless awards won and numerous celebrity reviews of the film made us realize we were doing the right thing. Sponsoring this screening was the best $500.00 investment we have made this month. We were given 5 pairs of tickets in addition to the advertising which we then gave to some of our best customers and other vendors who couldn't say enough about their evening at the movies.

The film went beyond all expectations, but so did Denny Tedesco and his staff, making our guests feel special during the evening. I give high regards to the efforts of the film makers in bringing this piece of history to our attention and we feel honored to have been a part of the success in Seattle.

Kind Regards,

Keith Peterson
BMW Seattle
1002 Airport Way S
Seattle, WA 98134
206-328-8787

---
Dear Denny,

I just wanted to thank you for the incredible opportunity you gave the Benicia High School Cheer Team this past August by allowing us to participate in the showing of your movie. The event was a great success, and we felt honored to be a part of it. The movie is outstanding and reveals so much about a part of our social heritage, that people of all ages will be able to benefit from watching it.

The cheer team was thrilled to be able to help you by literally being your cheerleaders for the night! The team had a great time as they welcomed your guests on the red carpet, and making up cheers and chants to show their support for your endeavor.

This opportunity allowed the cheer team to raise a substantial amount of money with very little effort, as the movie speaks for, and sells, itself. You have done an amazing job, and we feel honored to have been a part of such an event.

Thank you so much for all of your efforts and energy in getting this film out there. We hope that you are close to reaching your goal. If you ever need any other help or cheerleaders to add more enthusiasm to an event, please don't hesitate to ask! We would be proud to be there again, supporting your efforts and bringing in the crowds.

Again, thank you for the amazing opportunity!

Regards,
Julie Seymour, Coach
Aimee Williams, Coach
Benicia High School Cheer Team 2012/2013